Network Performance Monitoring

Splunk can monitor network traffic and analyze the performance natively, or in collaboration with network appliances and tools from major technology providers such as Cisco, F5 Networks, or Arista Telemetry.  Splunk monitors almost everything, from network performance, security, system outage, and many others.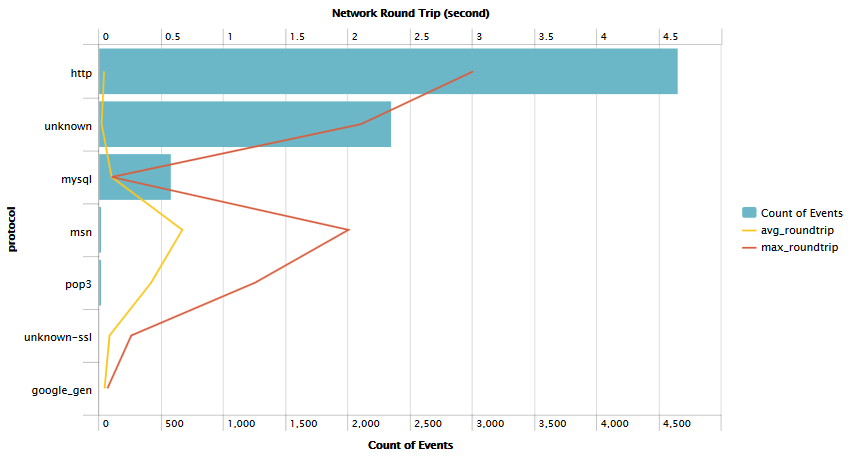 Splunk can capture network traffic from a network TAP or SPAN, these mechanism ensure that Splunk can analyze the network payload for further analysis.
Above is the sample dashboard, when Splunk analyzes network round-trip from various TCP protocols.   It can be seen that MySQL has the best round-trip since it always be called from the LAN, while HTTP has the worst round-trip due to usual bandwidth instability when the opposite end-point is located on the internet.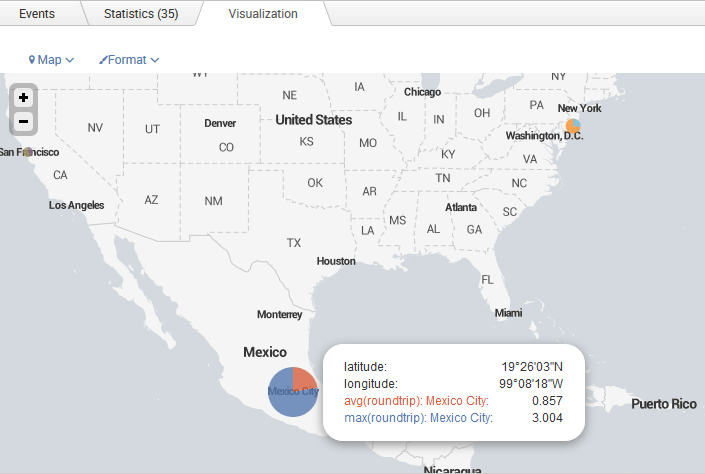 Thanks to the built-in map visualization tool in Splunk software, network performance monitoring becomes easy.  We can now easily pin point which network location needs bandwidth improvement to support our business.
Splunk App for Netflow (Free)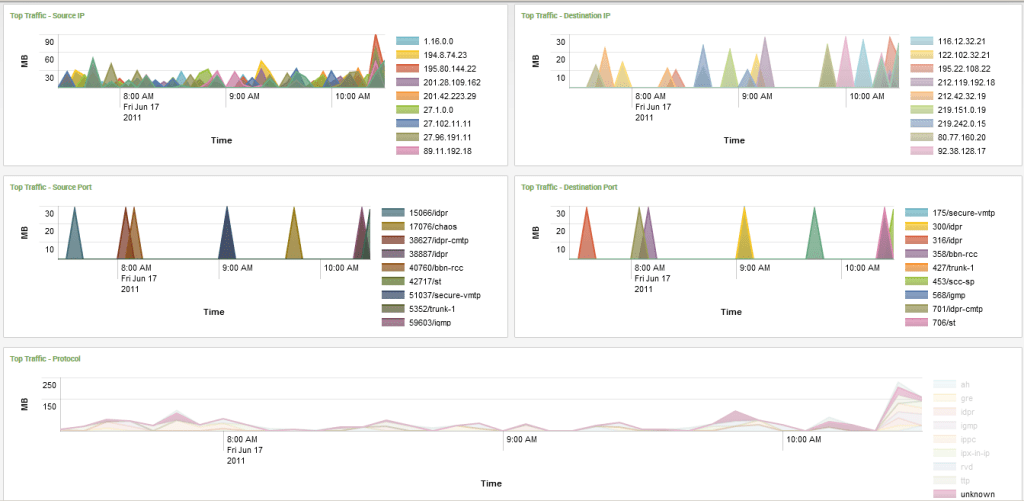 Netflow is very useful for capacity planning and determining the causes of congestion, since we can analyze the source and destination of traffic, as well as class of service.
If you have many Cisco Routers, or if you are using routers those are Netflow v5 or v9 complliant, you should consider Splunk to visualize detailed bandwidth usage from your network.  Just download and try.
Splunk App for F5 Local Traffic Manager / LTM (free)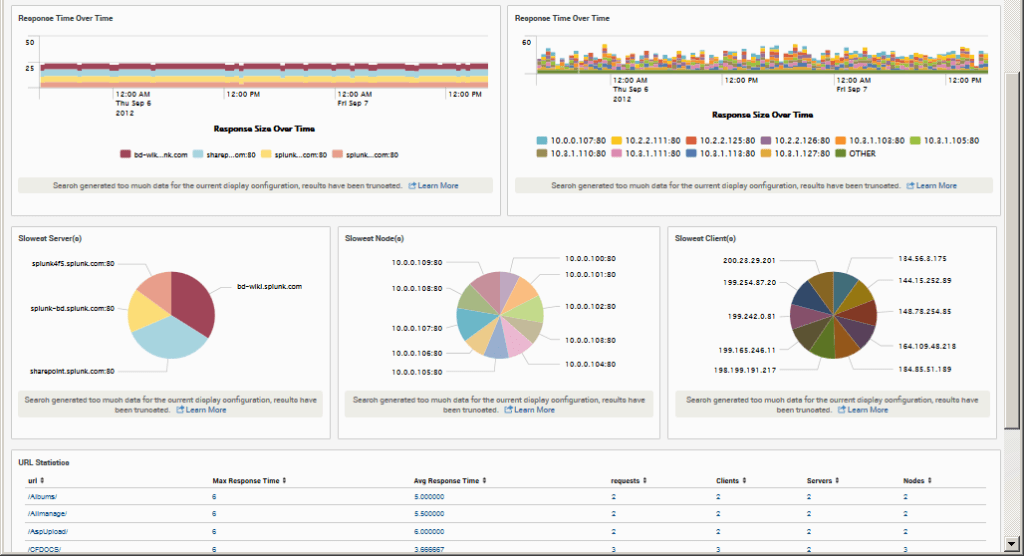 If you have F5 BigIP, you know that F5 Networks solutions like BigIP Global Traffic Manager and Local Traffic Manager are are great to keep our mission critical applications up and running. Now we can rely on Splunk for F5 to search, alert, report and make decisions in real time. Pre-defined inputs, searches, alerts, reports, dashboards and actions make it quick to get started and with the power of Splunk you can customize Splunk for F5 to meet the specific needs of your agile IT environment.
Splunk App for Arista Networks Telemetry (Contact splunk@arista.com)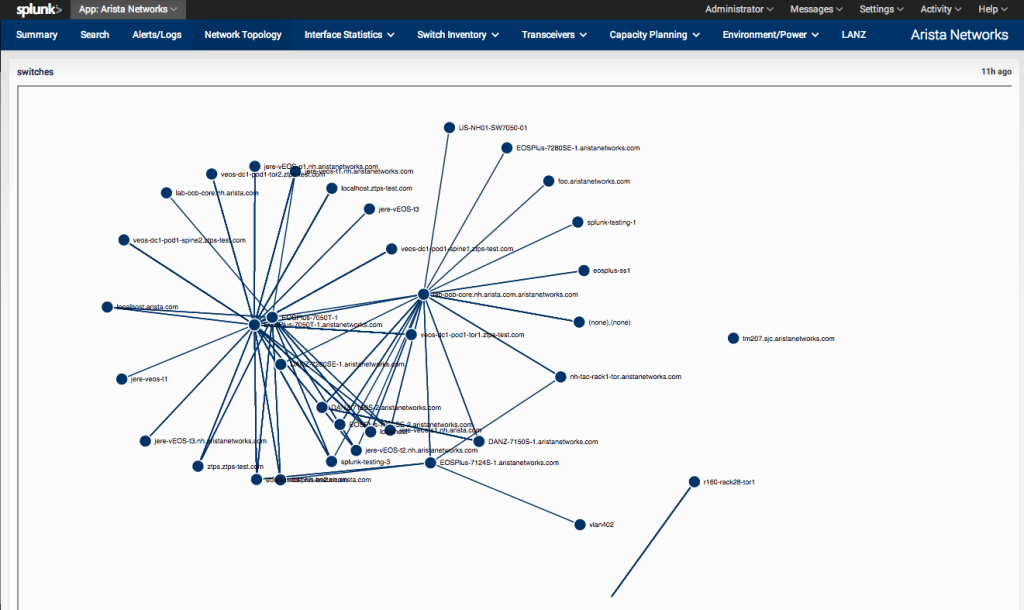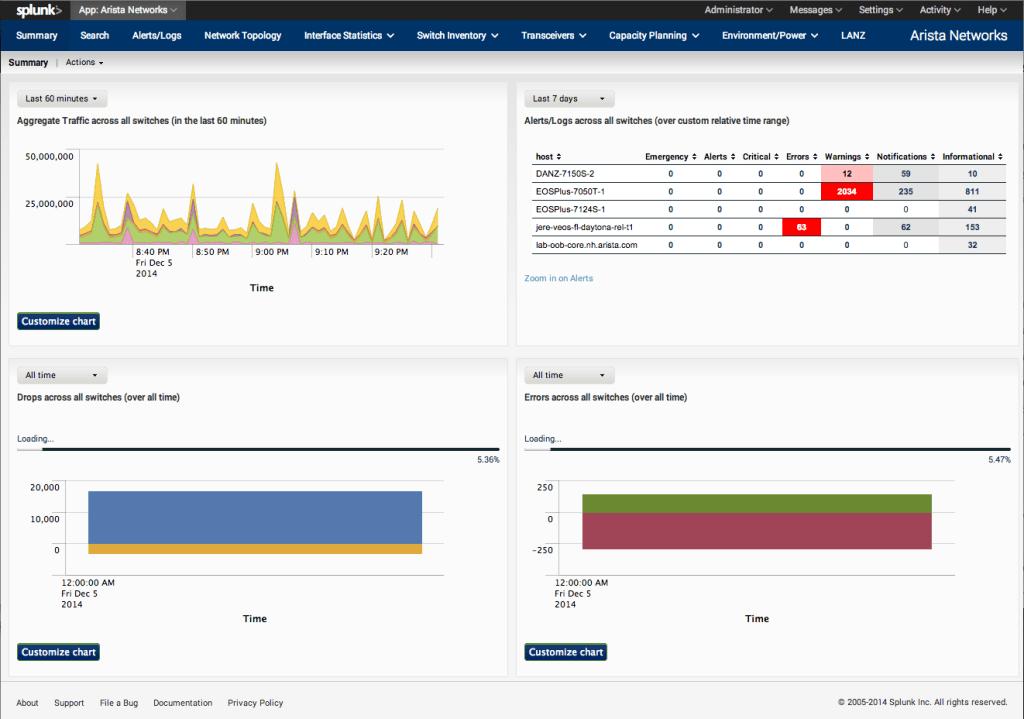 Learn more and implement the solution for your
company as soon as possible!
PT Global Innovation Technology has been an active IT Vendor in Jakarta, Indonesia since 2007
We have created solutions in major customers such as Bank Mandiri, BTPN, Pertamina, Telkomsel, XL Axiata, Indosat, Kalbe Farma, Jasindo, Smart Philippines, NTT Data Japan and many more. Find out what our clients think about us.