See how your employee can access their email and intranet,
while your competitor can't!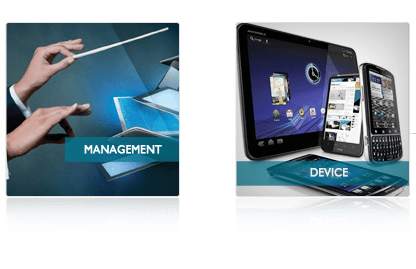 Even Though your competitor knows your
userID and Password They Can't Login!
MDM is shipped with several pre-built application such as: Secure Email client, Secure Browser, and Secure App Server Catalog.  And has the following functionalities:
VPN Access to Corporate Intranet
Secure Application Catalog
Pre-defined Wi-Fi and Hotspot settings
Jail-break/Root detection
Remote Wipe of corporate data
Remote Wipe of entire device
Device remote locking
Blacklist certain native apps on device
Disabling peripheral (usually camera) based on location (Geo-Fencing)
Comprehensive Policy Management for iOS Devices
Rich Policy Management for Wide Array of Android Devices
Suport for Mobile Apps Management
Protect the Internal or Corporate Data Proliferation
The biggest question mark on giving mobile access to your employee should be: If your employee can access our email and intranet from their smartphone / tablet, how can we assure that your competitor can't?   MDM is the perfect solution to answer this kind of question, because it is based on provisioning and personalized invitation which pairs the UserID with Device Credentials.   Therefore, no device can't get into your system, unless the device is invited and has been provisioned to an employee profile in your company, this mechanism is called Mobile Access Management (MAM).
However, today Mobile Access Management alone is no longer enough, consumer demand for Bring-Your-Own-Device (BYOD) is now requiring a greater security standard since employers have evolving expectations on the type of restrictions that should be applied to mobile devices.  Mobile Device Management (MDM) is a way to ensure employees stay productive and do not breach corporate policies.  By controlling and protecting the data and configuration settings for all mobile devices in the network, MDM can reduce support costs and business risks. The intent of MDM is to optimize the functionality and security of a mobile communications network while minimizing cost and downtime.
MDM is usually enforced for corporate owned devices, while MAM is usually offered to employee owned device.  Both solution give protection to corporate data.
Global Innovation Technology is the authorized reseller for IBM MaaS 360 and Oracle Mobile Security Suite (OMSS).
Try MDM and Feel the Difference
Every device has it's own device management tool (Blackberry, iOS, Android).
Can't block a stolen device.
Can't access private network from the internet.
Can't control where the applications can be used.
Single Management Console to control the entire mobile access.
Mobile Device can be controlled throughout the employee lifecycle.
Learn more and implement the solution for your
company as soon as possible!
PT Global Innovation Technology has been an active IT Vendor in Jakarta, Indonesia since 2007
We have created solutions in major customers such as Bank Mandiri, BTPN, Pertamina, Telkomsel, XL Axiata, Indosat, Kalbe Farma, Jasindo, Smart Philippines, NTT Data Japan and many more. Find out what our clients think about us.